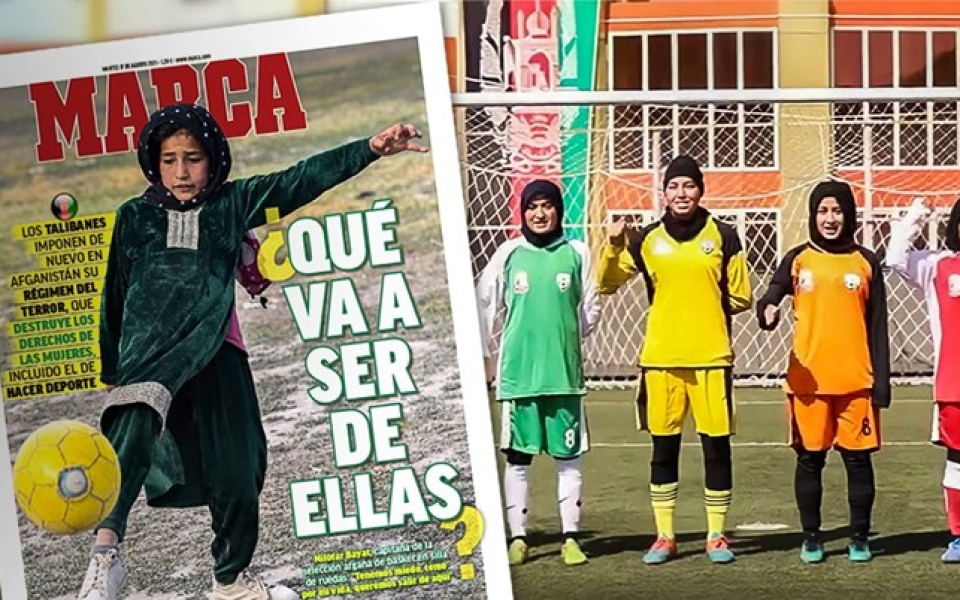 Španska Marca iznenadila je naslovnicom pod kojom je danas objavila svoje štampano izdanje. Madridski list naslovnicu je posvetio fudbalerkama iz Avganistana.
,,Što će biti s njima?" pitanje je preko naslovnice na kojoj je mala djevojčica koja udara fudbalsku loptu, a tekst uz fotografiju je sljedeći:
,,Talibani su još jednom uspjeli nametnuti svoj teror Avganistanu. To znači da će uništavati prava žena, uključujući i ono na bavljenje sportom".
Upravo su avganistanske fudbalerke sportašice koje su u javnost pustile najdetaljnija svjedočanstva o događajima u Avganistanu. Njihove priče objavila je Khalida Popal, direktorica ženske fudbalske reprezentacije u Avganistanu.
Popal navodi da danima prima pozive uplakanih i uplašenih fudbalerki koje traže način da pobjegnu od Talibana, ali i od komšija koji su sada dočekali priliku da njihov aktivizam i borbu za samostalnost vrate na marginu društva.
Navikli smo da se fudbal usvaja kao muški sport. To najviše dokazuju podatci koje možete vidjeti na raznim sajtovima za uzivo kladjenje. Šta li će se dješavati u budućnosti? Da li će ženski fudbal zaživjeti? Ostaje nam samo da čekamo i vidimo.